WTCR coming to Germany with LIQUI MOLY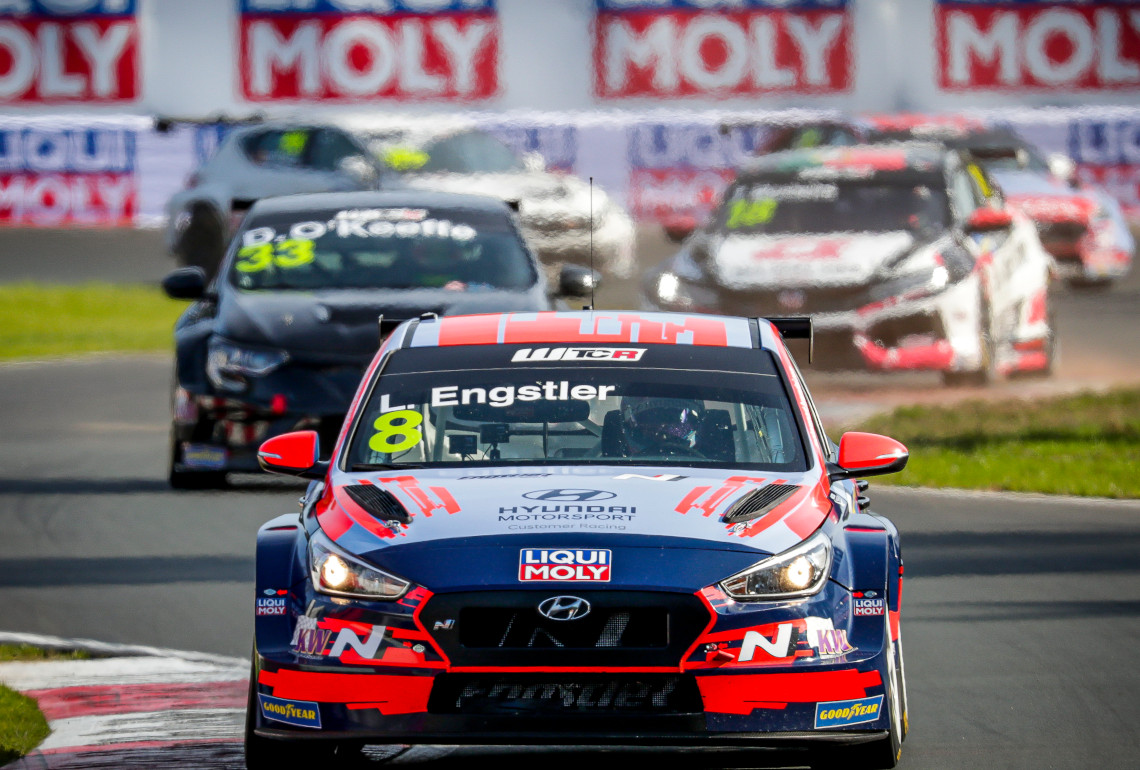 The WTCR Touring Car World Championship series will be coming to Germany next weekend. This marks the second racing weekend after the season's launch in Belgium around two weeks ago.
The Engstler Hyundai N LIQUI MOLY Racing Team is also competing as a Hyundai works team. Its two drivers Luca Engstler and Nick Catsburg once again take to the wheel of their Hyundai i30 N TCR. The vehicles' engines are lubricated with LIQUI MOLY Synthoil Race Tech GT1 10W-60 which contributes to the vehicles being so successful. This success has now become a burden for drivers in the truest sense of the word.
Because the Hyundai i30 N TCR cars were so fast in the last WTCR season, the regulations are now imposing restrictions. These restrictions are intended to prevent technically superior vehicles from dominating the competition. As a result of this "balance of performance" rule, all Hyundais are forced to carry extra weight around the racetrack. Extra kilos that will make a difference: At the season launch two weeks ago, the two drivers achieved a mid-table finish together with the other Hyundai drivers. Luca Engstler and Nick Catsburg will try to compete for the win at Nürburgring this weekend despite the extra weight.
---
Leave a comment